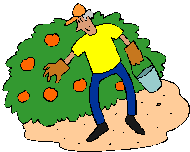 Looking for a local, pick-your-own farm in Florida? Scroll down this page and select your region of the state for a list of U-Pick farms in Florida, sorted by county. Farms offering organic or sustainably grown produce are identified by the words "organic" and/or "sustainable" in Green, next to their name. If they have a website, the name will be in blue and underlined; click on it and it will open their website.
And if you know of one I missed and want to add it or correct the information, please let me know!
What's in season in January 2018, and other timely information:
Notes for January 2018: Strawberries have a very brief season; and they start in early April in the South, May in most of the US, and early June in the North - don't miss them: See your state's crop availability calendar for more specific dates of upcoming crops. And see our guide to local fruit and vegetable festivals, such as strawberry festivals and blueberry festivals. Cold weather crops, like spinach, some lettuces, peas, kale, Brussels sprouts, broccoli, cauliflower, leeks and early onions being harvested in all but the coldest regions. Many farms and markets still have fresh winter squash, stored from last Autumn.
You may noticed the new appearance to the website! Simpler, cleaner and mobile-friendly! I'm rolling it out, page by page over the next 2 months. Everything is still here; you can access it from the drop down menus at the top of the page or the site search. If you have any questions or suggestions, feel free to write me!
Florida U-Pick Farms and Orchards
Click one of these areas (or click on the map further down this page)
Other information:
Click on the map for the area you are interested in!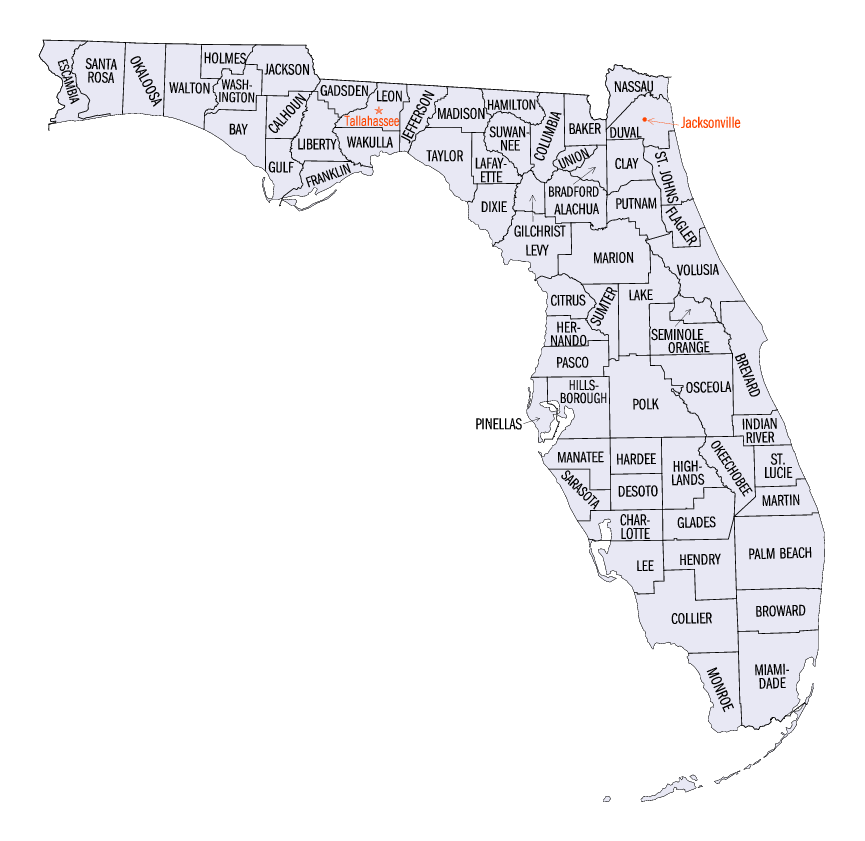 Current Weather - Click on a map for forecast, or enter a zip code for a different location.
Orlando
Tampa
Panhandle
Festivals and Events
Be sure to see this page for the full list of festivals in Florida!
Bostwick Blueberry Festival - See their website for most current dates; Saturday, May 19, 2012 from 8 am - 4 pm.
Bostwick Community Center Bostwick Public Library 125 Tillman Street, Bostwick, FL 32007. Phone: 904-268-3346. Directions: Off US Highway 17, 7 miles north of Palatka. It is held at the Bostwick Community Center in Bostwick, Florida, 125 Tillman Street. And for a map to our farm, click here. Crops are usually available in May. Open: Saturday, May 21, 2011, from 8 am to 4 pm. Payment: Blueberry pancake breakfast served from 8 am to noon (5.00), arts and crafts, country store, fresh blueberries, homemade blueberry pies and other blueberry baked goods for sale, plants for sale, library book fair, continuous entertainment, refreshments and snacks. Click here for our Facebook page. (UPDATED: September 15, 2011)
Pasco County Blueberry Festival - Blueberry Jerry Jamboree - May 13, 2011 to May 15, 2011
Alric Pottberg Road, Hudson, FL 34610. Directions: At the Concourse entrance off of SR 52 in Hudson between Hays Rd & the Veterans Expressway (safety town entrance). Featuring lots of Blueberry Goodies, Vendors, Food, Entertainment, a Kids Fun Zone w/ Bounce Houses & Games, etc... Lots of fun for everyone! Vendors or Sponsors: Please contact jandbshort@yahoo.com or speak2600@verizon.net.
(ADDED: March 22, 2011)
22nd Annual Wellborn Blueberry Festival - blueberries, Harvest festival, produce for sale, Cooked or baked foods for sale, parking provide free, Shuttle buses to/from parking, gift shop, snacks and refreshment stand, parade, musical entertainment, carnival rides, face painting, pony rides, petting zoo, FREE admission,
1340 - 8th Avenue, Wellborn, FL 32094. Phone: 386-963-1157. Alternate Phone: 386-590-0002. Fax: 386-963-1151. Email: wendellsnowden@prodigy.net. Open: Saturday, June 6, 2015, from 7:00am to 5:00pm. Open: Click here for current open hours, days and dates. Directions: I-75, Exit 427 (Hwy 90 Lake City); West 10 miles, then right (north) on CR137 to blinking light, turn left. OR: I-10 to Exit 292 (Wellborn CR 137); South to blinking light, turn right. Click here for a map and directions. Payment: Cash, Check. Click here for our Facebook page. Admission is free. Arts & Crafts and Food Vendors, our Country Store featuring blueberry items, live entertainment, and children's amusements. Fresh blueberries and blueberry plants available. The blueberry pancake breakfast will be served at 7:00 am and the parade starts at 10:30. Hosted by the Wellborn Community Association, a non-profit 501(c)(3) corporation. (UPDATED: April 08, 2015) (UPDATED: February 01, 2014) (UPDATED: March 24, 2013)
---
Note about strawberries in Florida: There are a few strawberry u-pick farms in Florida open during the entire season, which lasts from December through April). Most commercial farms do not open their fields to the general public until the end of the season, which is usually in April (depending on the weather).
NOTE: The exit numbers on the Interstates have changed, but we have no way of knowing what the new correct exit numbers are until the farmers correct their listings; so be sure to ask when you call the farms!